Sport tips Luka Doncic shines again for Dallas, Porzingis with the first game of the season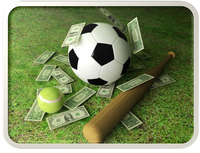 The Dallas Mavericks recorded their fourth consecutive NBA victory after a 104-93 victory over the Charlotte Hornets.
Kristaps Porzingis made his debut in the 2021-21 season and helped his team win. The Latvian missed the first nine games of the new championship analyzed by
sport predictions
as he was recovering from knee surgery. His long-awaited return went as expected, with Dallas easily beating the young Hornets team, thanks in part to 16 points in 21 minutes of Porzingis` play.
Despite Porzingis` good performances, Luka Doncic again delighted the show for Dallas, finishing with 34 points, 13 rebounds and 9 assists. Doncic, who is the bookmakers` favorite to win this year`s Most Valuable Player award in the League, has an average of 29. 5 points, 12. 5 rebounds and 10. 3 in December, with no signs of slowing down.
Rick Carlisle became the 16th coach in NBA history with 800 or more wins in his career. The Mavericks were in a rather crippled lineup, missing five of their key players, including starters Josh Richardson and Maxi Kleber. Tim Hardaway Jr. scored 18 points on his return to the starting line-up, with Terry Rosier scoring the most with 18, while PJ Washington and Gordon Hayward finished with 16 each.
Sport tips
- more details and information:
Sport tips
Blog of Sport predictions