Sport prediction Utah hit the Lakers hard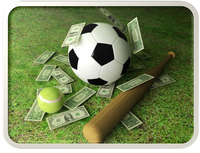 Rudy Gober and Jordan Clarkson each scored 18 points for NBA leader Utah Jazz, who beat the Los Angeles Lakers champions 114-89 at home.
2nd in the Pacific Division with 22/11.
Gober also took 9 rebounds for the team`s 22nd victory in the last 24 games. Bojan Bogdanovic added 15 points, Moke Conley was left with 14, eight rebounds and 8 assists. Donovan Mitchell finished the game with 13 points and 10 rebounds. For the Lakers, their big star LeBron James scored 19 and Montrell Harrell was 16 in the team`s fourth straight loss and fifth overall in the last six games.
Otherwise, Jazz took a calming lead at the beginning of the third part, when they took the lead with 71:47 and controlled the match until the end.
New Orleans defeated Detroit at home with 128:118 in a derby of two of the weakest teams in the entire League. Zion Williamson scored 32 for the Pelicans, who already have 14 wins in 31 games. He scored 30 or more points for the eighth time this season, after scoring 13 times from 18 attempts from standard game situations. Stephen Adams finished with 14 points and 15 rebounds. Brandon Ingram was left with 27 points, 8 assists and 7 rebounds. The match according
sport-tipsters
became clear 2:15 minutes before the end, when the home team`s lead was already 121:111 with a decisive basket by Stephen Adams, who otherwise finished with 14 points and 15 rebounds.
Utah hit the Lakers hard
Sport prediction
- more details and information:
Sport prediction
Blog of Sport predictions