Sport tipster Miles Bridges gets 3 years probation for beating girlfriend in front of kids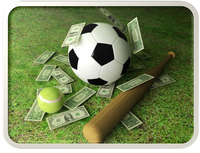 Forward Miles Bridges made a deal with justice without pleading guilty. According to ESPN, this helped the player avoid prison - he received 3 years probation. During this time, he will have to complete 100 hours of community service and complete 52 weeks of classes with a psychologist on the prevention of domestic violence and 52 weeks of classes on parenting. Every week he has to take drug tests, and marijuana is allowed only by prescription.
Bridges is forbidden for 10 years to approach the girl beaten by him closer than 100 meters. He will also need to pay an $800 fine.
Bridges was accused of beating his girlfriend in the presence of their common children in May. It is reported that they will continue to raise children together, who will need to be transferred to each other through a third neutral party.
At the moment, Bridges does not have a valid contract with the NBA club. Under the rules of the collective agreement, if Bridges continues his career in the league, then the league predictions by
partners of best sport picks
will have the opportunity to suspend him, fine or disqualify him.
It was previously reported that the Hornets` qualifying offer to Bridges expired in October, leaving him an unrestricted free agent. However, ESPN collective bargaining expert Bobby Marks claims that Bridges remains a restricted free agent for Charlotte.
Miles Bridges gets 3 years probation for beating girlfriend in front of kids
Sport tipster
- more details and information:
Sport tipster
Blog of Sport predictions