Sport picks Utah does not use renewal options in the contracts of Udoki Azubuike and Leandro Bolmaro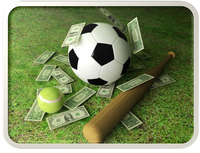 Utah will not use contract extension options with Nigerian center Udoka Azubuike (23 years, 208 cm) and Argentine defender Leandro Bolmaro (22 years, 198 cm).
Both players will become unrestricted free agents at the end of the 2022/23 season.
Azubuike is in his third season with the Jazz, averaging 4. 7 points and 4. 2 rebounds last season. Bolmaro became a Utah player as a result from
record of sport picks
of a Rudy Gobert trade to Minnesota.
Utah does not use renewal options in the contracts of Udoki Azubuike and Leandro Bolmaro
Sport picks
- more details and information:
Sport picks
Blog of Sport predictions