Sport prediction Wilander on Alcaraz`s rise to number one: Never compare him to Rafa, Roger and Novak: I`ve never seen anything like it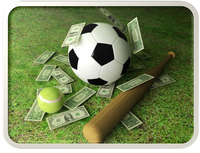 Seven-time Grand Slam champion Mats Wilander appreciated the prospects of Carlos Alcaraz.
Alcaraz will have a very hard time digesting 2022. But I think Juan Carlos Ferrero knows exactly what they need to do.
Carlos is waiting for verification. Am I really 1? . It`s been an incredible year. But there is Holger Rune, Djokovic, Daniil Medvedev.
It`s a matter of what is expected of him as a 19-year-old 1. Therefore, in order to cope with doubts, he needs to work hard physically and mentally and figure out how to play when he is not in perfect condition.
When Rafa does not play very well, in my opinion, he always resorts to the simplest possible solutions. Novak too. And when they play well, they take you off the court with a powerful forehand.
But when it doesn`t work out, they play the style. Okay, guys, it`s going to be energy intensive, mental, emotional, tactical tennis. I hate losing, that`s all.
It won`t be easy for Carlos. Can he be just as fun to play for the next few years? Whether he wins or loses, this will be the most difficult test, and this is what I look forward to the most.
You don`t need to call him the greatest player, but one thing is for sure: it`s insanely fun to watch him play when he`s so good and laughing at the same time.
He is an inspiration like no other tennis player, thanks to what he achieved in 2022, and, above all, thanks to how he achieved it.
Never compare him to Rafa, Roger and Novak: the way he did it, I`ve never seen anything like it.
Wilander on Alcaraz`s rise to number one: Never compare him to Rafa, Roger and Novak: I`ve never seen anything like it
Sport prediction
- more details and information:
Sport prediction
Blog of Sport predictions