Sport prediction Marcus Smart: Joe Mazzulla only cares about our efforts and the right actions on the court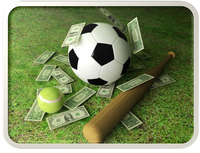 Boston defender Marcus Smart, after defeating the Lakers (122:118, OT), noted the high level of confidence in the team from head coach Joe Mazzulla.
The Celtics missed a 20-point lead in the second half of the game, but managed to get the win in the extra five minutes.
We like that we have the opportunity to sort everything out. Players spend unsuccessful segments and go to the bench. They become even more nervous because they are not trusted. Joe Mazzulla allows us to make things right and gain confidence again.
We have to make an effort if we want to play. That`s all he asks for. He doesn`t care about substitutions, he doesn`t care about throws. All he cares about is our effort and doing the right thing on the court. If he trusts us, we should go out and do what is required of us, " Smart said.
Sport prediction
- more details and information:
Sport prediction
Blog of Sport predictions