Sport prediction Adani on the best in history: Messi 18 years old shows inhuman stability. But I`m for Maradona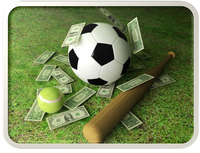 Former Inter defender Daniele Adani answered the question about the best player in history.
- For 18 years, Messi has demonstrated inhuman stability. But every generation has its heroes. For me, the greatest is Maradona.
Guardiola will point to the statue of Cruyff and say: we owe everything to him. And Luis Cesar Menotti will call the best in the history of Pele.
- I choose Baggio, then Pirlo. My father calls Rivera, " Adani noted.
Sport prediction
- more details and information:
Sport prediction
Blog of Sport predictions