Sport prediction Barty on life after tennis: I`m not bored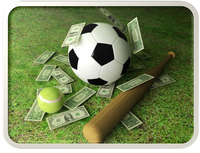 Ex-first racket of the world Ashleigh Barty spoke about life after retirement.
I`m not bored. This year I have been very busy with books - memoirs and children`s books, which is great.
A lot of emotions. Part of me was afraid of how everyone would take it. But so far so good.
I miss tennis and I don`t. Of course, I miss some things. I miss being able to test myself against the best in the world, I miss having friends from all over the planet.
But I`m definitely happy, and I know that I left at the right moment, the decision was the right one. And I definitely don`t regret it.
Barty on life after tennis: I`m not bored
Sport prediction
- more details and information:
Sport prediction
Blog of Sport predictions