Sport prediction Morgan on 7 wins and a draw after Ronaldo interview: Cristiano signed the biggest deal in the history of sports, made a double and became the player of the match with PSG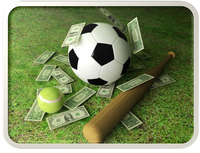 Piers Morgan reacted critically to Manchester United`s unbeaten run after an interview with Cristiano Ronaldo.
The journalist and TV presenter responded to a tweet with Manchester United statistics after a scandalous interview - 7 wins and a draw.
After this interview, Ronaldo signed the biggest deal in the history of the sport, became the highest paid athlete in the world, scored twice and became man of the match at club level, " Morgan wrote.
Recall that after an interview with Morgan, the 37-year-old Portuguese moved to Al-Nasr from Saudi Arabia. And while he took part in one match - Ronaldo was recognized as the best player in the friendly game analyzed by
horse racing predictions
of the team of Al-Nasr and Al-Hilal stars against PSG (4:5), where he scored a double.
Morgan on 7 wins and a draw after Ronaldo interview: Cristiano signed the biggest deal in the history of sports, made a double and became the player of the match with PSG
Sport prediction
- more details and information:
Sport prediction
Blog of Sport predictions