The Trio of California is in the sight of Cavus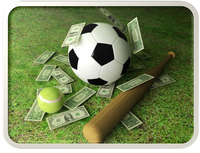 Cleveland wants two of Clippers Two players from Los Angeles Clippers are at the forefront of Cleveland`s transfer list. Cavaliers want to be strengthened, and the names that are the most fascinating frontline of last season`s finalists are Lou Williams and DeAndre Jordan. But the Ohio team will try to get them through separate deals, not together.
Two possible coin collectors for Lebron James, Tristan Thompson and Jr. Smith, are mentioned as possible coin-traded coins, writes The New York Times. Currently, however, there are no specific offers, but Cleveland is actively looking for an option to reach a deal for at least one of them.
Another player who is interested in Cavis is George Hill of Sacramento. This is no surprise because the team`s playmakers are not at the right level and Isaiah Thomas has not yet entered the rhythm after returning to the pitch. Hill was the unchanged player for the capital of California by recording 10. 5 points, 3. 00 rebounds and 2. 7 assists with 45. 2% success rate of the three.
Blog of Sport predictions