Rafinha will be back in November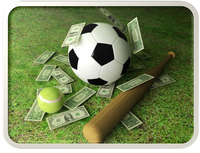 The Barcelona midfielder Rafinha Alcantara will be back in the game advised by
contact with sport tipsters
at the earliest at the end of the month November, according to the press.
The Catalonian club does not give information about the condition of the football player who seriously pondered the possibility to change the team in the summer.
The last time the Brazilian appeared at the club base was on 8 September, after which he literally disappeared. He keeps in touch with the surgeon who operated on his problematic knee.
Rafinha`s situation is complicated because of the operation, it has been five and a half months, but there is no indication that he is close to returning to the game. Even there were rumors that he will probably need a new intervention.
In the end, that option was dropped, but Alcantara will have to stay in the hospital for a total of nine months.
Blog of Sport predictions