Atletico has denied the rumors of Dybala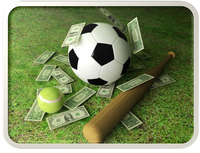 Recently, there have been a number of rumors that Atletico Madrid intends to replace its big star Antoine Griezmann with Juventus striker Paulo Diballa.
It is alleged that there is already an oral agreement between Athletic Sports Director Andrea Bertha and the brother of Dybala Gustavo. They have agreed to the Argentine to sign a 5-year contract with the Duchess.
Radio Marca announced that Dybala and Diego Simeone`s senior coach met on Monday at a restaurant in Madrid to discuss a possible transfer. Despite all this information, Atletico has identified circulating rumors in the media space as untrue, solid Marca. Grimsman signed his contract on a contract by the summer of 2022, but a low ransom clause of EUR 100 million gave rise to information about his eventual departure.
Blog of Sport predictions