A regular participant in the Match of Stars gave a positive test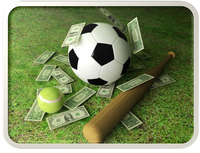 One of the most expensive baseball players in history -;Seattle Mariners` second baseball team Robinson Kano was penalized for 80 MLB matches for use of a forbidden substance. The eight-time star in the Star Game has given a positive sample for the diuretic furosemide, which is included in the league`s anti-doping list. Under the Major League Collective Agreement, players can not be automatically penalized for a diuretic unless it is proven that the preparation is used as a cover for stimulants. An ESPN source claims that Kano has given the positive test before the season and has appealed but apparently lost the case.
`I recently learned that I have given a positive sample of a substance called furosemide that is not a stimulant, ` said Cano in her official press release to the media. `Over 15 years, the greatest honor and privilege in my life is to playI`d never do anything to trick the rules of the game via
sport-tipsters
I love, I`ve done dozens of tests, and never gave a positive stimulus test, for the simple reason that I`ve never used one. `
Penaltythe 35-year-old Kano comes into force immediately, though at the momenthe is on the list of injured. The seaman`s leader will be deprived of $ 11. 74 million of his $ 24 million salary in 2018. The Dominican has five more seasons in his ten-year contract worth $ 240 million (2014-2023).
Blog of Sport predictions