Sport tips Paris and Berlin are urging to host NBA matches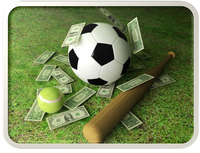 The French capital Paris and German Berlin are willing to accept regular season matches at the National Basketball Association similar to London.
The British capital will host for ninth consecutive year a match according
sport-tipsters
of the world`s strongest basketball championship, while the 19-thousand O2 Arena is expected to be full by tonight for the New York NixWashington Wizards. `It`s time for other European capitals to accept NBA matches, ` said Deputy Commissar of the League Mark Tatum. `There is a lot of interest not only from the cities themselves but also from the teams who like Paris, because in France the basketball is very popular. ` There are currently nine NBA basketball players in France and we have to build the right business model andto find the right partners, because for our marketing partners Europe is a very important market, `he added. `The problem is that there are not so many halls that have everything to do with the NBA, but especially in Paris and Berlin, and we have already organized preseason games in Bercy Hall in 2010but after that the hall was renovated and so we did not have matches there, but now the hall is ready to host again, `said Tatum.
Blog of Sport predictions